Private Lessons
We make you better!
At Golf Quest Academy you will receive the finest instruction available in Connecticut. Our uncomplicated professional approach to teaching golf is combined with the use of a video system to effectively communicate our approach and help you improve your golf game. Our instructors are PGA trained with many years of experience teaching golf to players of all levels.
"My son and I both took lessons from Kevin this year. He did a great job. We'll be looking for follow-up lessons with him next year!" -Andy Lachapelle
---
Private Lessons Include:
Instruction by PGA Golf Professionals
Practice balls
Use of our video system
Use of our short game area
Access to our collection of training aids
Written evaluation with practice recommendations
Brookfield Pricing
1/2 hour
$70
4-1/2 hour series
$249
8-1/2 hour series
$449
Junior Player Series

6-1/2 hour lessons (17 & under)

$329
Southington Pricing


All lessons 40 minutes

1 lesson
$60
4 lesson series
$220
10 lesson series
$495
Junior players (17 & under)
$50
Junior player 6 lesson series
$260
Form your own groups also available

4 weeks of one hour long sessions

3 people
$120
4-5 people
$110
6 people
$100
---
Meet the PGA Professionals
Southington
Kevin Giancola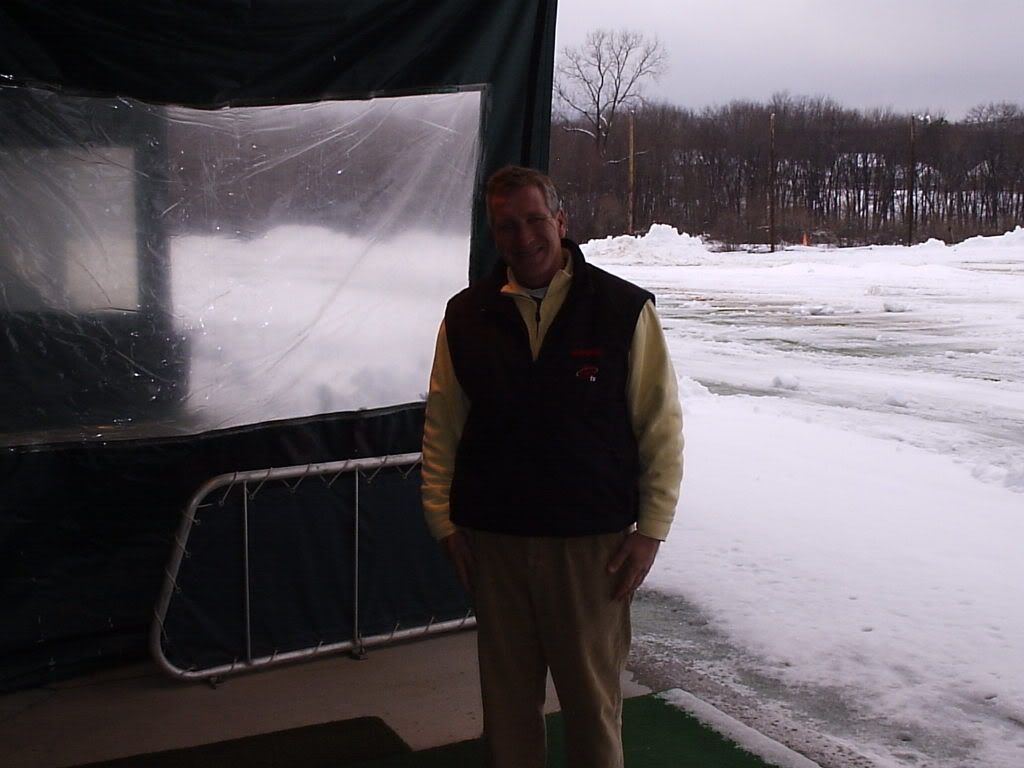 Kevin G. Giancola, Head Golf Professional at Southington, joined the staff of Golf Quest when it opened in 1997. Kevin brings over fifteen years experience as an instructor/coach to our Southington facility. He has specialized in the biomechanics of the golf swing as well as the psychology of teaching and playing.
Kevin has held several positions in the Connecticut and New England section PGA's. Most recently he was the Head Professional at the Shattuck Inn Golf Club in Jaffrey, New Hampshire. He also worked at the New England School of Golf and the Copper Hill Golf Academy.
His teaching methods are to adhere to the fundamentals of the golf swing and work within the students' ability level. "I believe there are six major denominators of good ball strikers & we try to improve those areas as much as possible". He has instructed over 25,000 individual lessons with player's ability levels ranging from absolute beginners' to tour professionals. His ability to create a pressure free, positive only learning environment leads to increased success in both his individual and group lessons. Kevin's enthusiasm and teaching ability make him one of the most sought after golf instructors in the state. " I feel my years of experience as both a teacher and a player provide a strong foundation for the techniques I share during my lessons. I will do everything I can to help each and every student attain success and reach their individual goals."
Giancola has also enjoyed a decorated and distinguished career as a player. His playing credentials, competitive records and noteworthy awards are as follows.
2003, 2004, 2005 Player of the Year, PGA CT. Section
3-Time Connecticut Open Champion
Vote CT's Best Instructor 3 times
Exempt member of the Nike Tour 1995
Competed in the 1993 U.S. Open at Baltursol
Competed in 8 PGA Tour events
1996 Manchester Open Champion
Vermont Open Champion 1992
New Hampshire Open Champion 1994
Connecticut Section PGA Assistants' Player of the Year 1997,1998
Two-time Connecticut State Golf Association Player of the Year
Named Male Athlete of the Year (Gold Key Recipient) by the Connecticut Sportswriters Association
Two Time All-American at Central Connecticut State University
Holder of 8 course records statewide and abroad
For more information, visit Kevin's website at KevinGiancolaGolf.com.
---
Dennis Coscina
Professional Golf Accomplishments:
2001 Selected Coach of the Year- Northeast Conference
2001 Selected Coach fo the Year- New England Intercollegiate
1999 Connecticut Senior PGA- Player of the Year
1998 Connecticut Senior PGA- Champion
1998 Connecticut Senior PGA- Player of the Year
1998 Manchester Open- 2 time Champion 1976, 1998
1997 Compaq World Putting Chamipionship- Top Ten Finish
1997 Senior PGA Tour Exempt Player
1996 Senior PGA Tour Exempt Player
1996 Connecticut Golf Hall of Fame- Inductee
1975-1994 Eight time Connecticut PGA Champion
1979 & 1992 United States Open Championship- Competitor
1976-1979 PGA Championship- Competitor
1972-1983 Five Time Connecticut PGA Player of the Year
---
Brookfield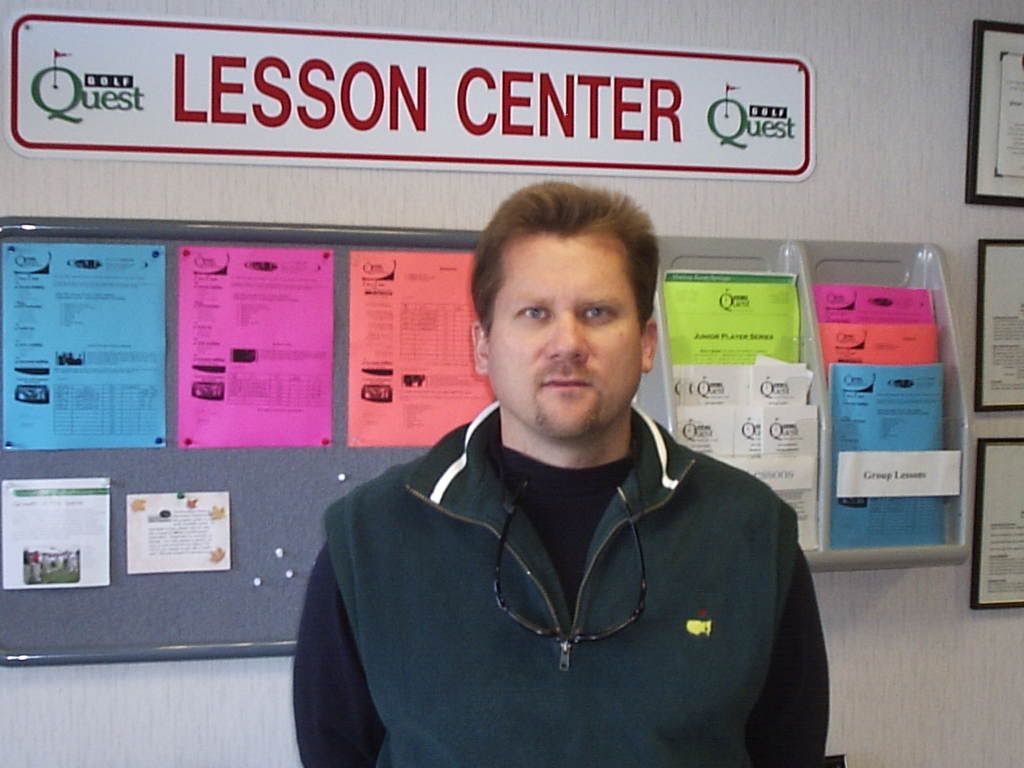 Pete Stankevich
Pete Stankevich joined the staff at Golf Quest in Brookfield when it opened in 1997 and brings over a decade of experience to his position as Head Golf Professional.
Pete has been the Head PGA Pro at Golf Quest since 1998 and has created an outstanding teaching program for those interested in improving their game, at all levels.
15 years teaching experience.
Voted 3rd Best Instructor in Connecticut by CTGolfer.com poll in 2001 and 2002.
Has given over 10,000 lessons at Golf Quest since 1997.
Former member of University of Hartford Golf Team. Teammates included PGA  Tour members Jerry Kelly, Tim Petrovic and Patrick Sheehan. Captured the  NCAA Division 1 District 1 Championship.
Former member of Connecticut PGA Squire Cup Team
Placed 5th in NCAA Long Drive Championship in Thousand Oaks, California
Prior to Golf Quest, Pete worked and taught at Clinton Country Club,  Wampanoag Country Club, Glastonbury Hill CC, Elmridge Golf Course and the  TPC of Connecticut.
Pete is also a practicing golf course architect.
Certified clubfitter.
His uncomplicated approach to teaching the fundamentals allows students of all skill levels to reach their playing potential, from beginners to tour professionals. With the help of digital video, training aids, or drills, Pete can develop a program to meet each student's individual needs and have them on their way to playing their best golf.